Dear mods of ORE,
IGN: AggYz
    I have been recently permanently banned on ORE. This is because I drew a Penis on my plot (
Thread that got me banned
) . I agree that this part is my fault. "ant714925", a member of ORE who was involved in the incident, also created a penis. Here is proof that he made one: 
Proof Ant drew a Penis
. ExApollo - the member who created the thread to ban me - also stated that the penis could get him banned, however he only tried to ban me. Here's the image: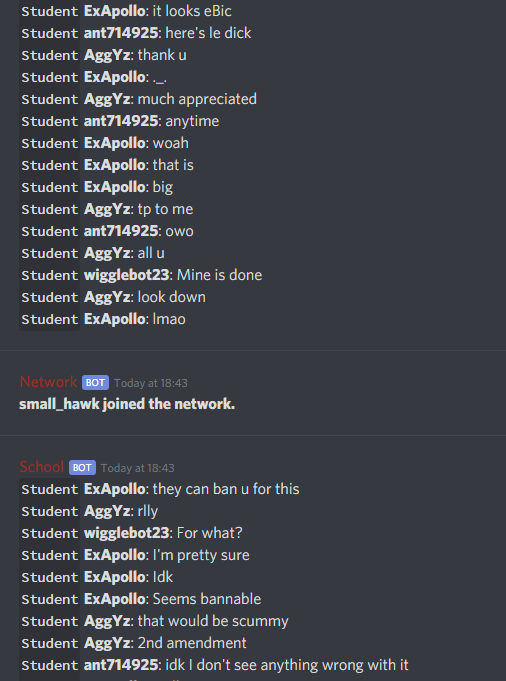 Also I, in no way, was trying to harass any of the members that were online. I took it as a joke and they did not. However when the argument escalated, both parties did use harsh words. I have only recently joined ORE and have made many friends on there. I have been given a perm ban and personally think that this is way too harsh.
I hope you understand why I think this is a legitimate reason to unban me. Thank you,
AggYz